Hives are red, itchy welts. Heat hives are more accurately described as heat rashes or cholinergic urticaria. They can develop after activities that raise your toddler's body temperature. Your toddler can develop these hives after a hot bath, if he sat too long in the sun, if he is wearing tight-fitting clothes or when he is running a fever. This hypersensitivity to heat can also be trigger by sweat or spicy foods. The exact causes of heat hives are still unknown. Different studies indicate that it could be a form of autoimmune response to sweat or a blood disorder with an allergy component. However, heat hives are known to involve the neurotransmitter acetylcholine. When your toddler's body temperature increases, the mast cells in the skin break down just before sweating starts. This br...
read more
Heat rash (prickly heat) is a red or pink rash usually found on body areas covered by clothing. It can develop when the sweat ducts become blocked and swell and often leads to discomfort and itching. Heat rash is most common in babies, but it may affect adults in hot, humid climates.In babies, heat rash can be caused by well-meaning parents who dress their baby too warmly, but it can happen to any baby in very hot weather. A baby should be dressed as an adult would be to be comfortable at the same temperature and activity level. Babies' hands and feet may feel cool to your touch but that does not mean they need to be dressed too warmly in hot weather. Heat rash looks like dots or tiny pimples. In young children, heat rash can appear on the head, neck, and shoulders. The rash areas can get ...
read more
TAMPA, Fla. -- Accentia Biopharmaceuticals, Inc. (NASDAQ:ABPI) announced today that it has signed an option agreement with the Mayo Foundation for Medical Education and Research for the exclusive right to negotiate a license for a method of use for any and all antifungals other than amphotericin B applied intranasally for the treatment of chronic sinusitis, sometimes known as chronic rhinosinusitis. If unexercised, the option expires on December 6, 2006. Accentia has previously obtained a worldwide exclusive license for the method of use, utilizing the antifungal, amphotericin B, for this indication. Accentia is developing a unique formulation of amphotericin B for intranasal application for the treatment of chronic sinusitis under an Investigational New Drug Application (IND). Chronic sin...
read more
As with hives, heat rash features raised, red bumps on the skin. While heat rash shares its redness, swelling and itchiness with hives, the raised bumps on the skin are usually smaller than hives and resemble small pimples. Also, heat rash is more common in babies, whereas hives can affect any age group. Heat rash develops when sweat ducts are blocked in hot temperatures, and it commonly happens to infants because their sweat ducts aren't as developed as adults. It can occur when a baby is overdressed for weather, when heavy creams or clothing block the pores or during physical activity that causes sweating [source: Family Doctor]. Most cases of heat rash will disappear in a couple days if you air dry the skin, loosen and remove clothing and keep the temperature controlled whenever possibl...
read more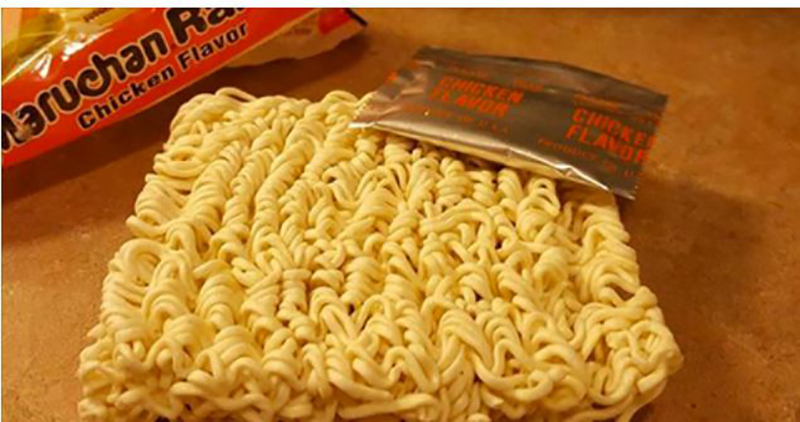 It was already mentioned above that instant noodles are hard to digest. What's more is that it messes with your guts. It may cause nausea and vomiting. Abdominal pain, heartburn, bloating, constipation, or even diarrhea can as well be felt. It can slow down nutrient absorption and body's metabolism Accumulation of the toxic substances in instant noodles – namely food coloring, addictive substance, and preservatives- can eventually affect your body's metabolism. You may feel weak and dull because your body does not get enough energy and nutrients that it needs. It weakens the immune system Aside from affecting the digestion and metabolism, intake of instant noodles can also weaken the immune system because of Propylene glycol content. This substance is used to keep the noodles moist...
read more
I have a 27 y/o female with HAE Type I who had been on Danazol 50mg daily for approximately 10 years (started by her previous physician). There was a question of whether or not she also had PCO (polycystic ovarian syndrome) although except for a minimal degree of facial acne and an irregular menstrual cycle she does not fit the clinical picture. Upon starting Cinryze, 1000 Units IVP every 4 days she was weaned off Danazol completely approximately 5 months ago. Her endocrinologist has advised her to start one of three meds for her presumed PCO including Spirinolactone, Metformin and Progesterone only oral birth control pills. Her question to me, thus my question to you, is the likelihood of developing any breakthrough attacks of HAE attributed to any of the above noted meds. A literature se...
read more